PartyPreOrders Help Manual <![if !supportLists]><![endif]>
<![if !supportLists]> 4 <![endif]>How to View & Test Your First Pre-Order Menu
To view and test your menu online in your internet browser, press the 'Preview' button from within your new back office Menu . You will notice three tabs by default; "Booking Details', 'Course Selections' & 'Wine Selections'. Click on these fill out a test menu then click on 'Confirm Your Booking'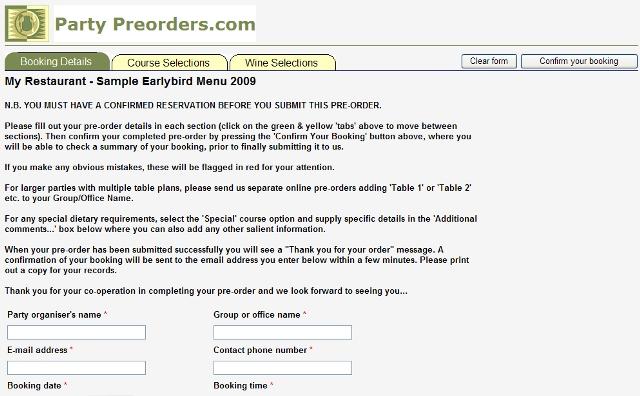 [Image No.8a]
Course Selections

Wine Selections (if selected)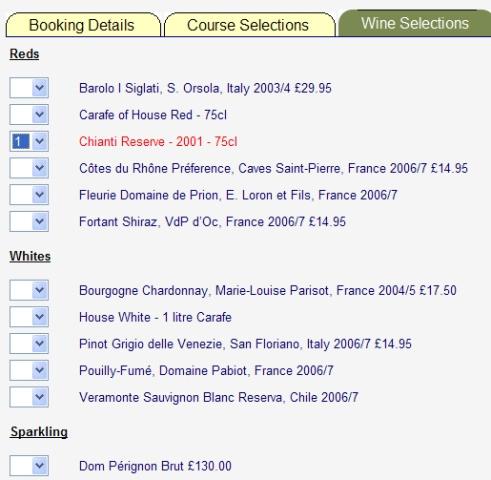 If after clicking on 'Submit your Booking' you have made any mistakes, they will be flagged up as follows on the 'Booking Details' page. Make any necessary changes, then re-confirm your test booking

Prior to eventual pre-order submission to your restaurant, there is one final step; where the customer is able to review their pre-order at the following scren: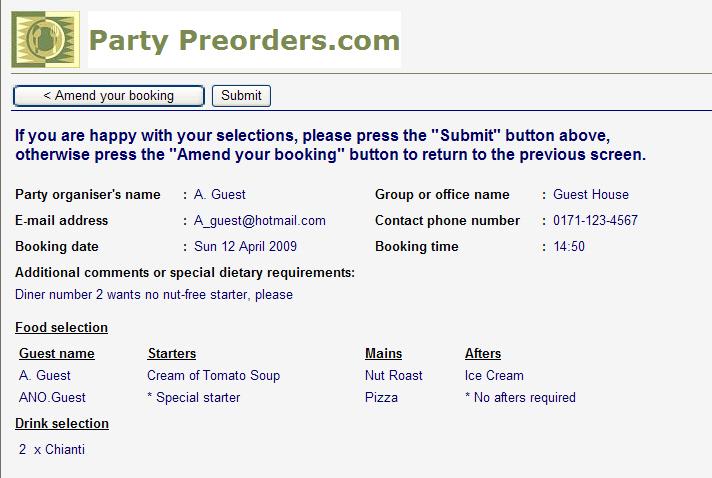 After successful submission of the form you will see the following screen. You will also be able to login back into the 'BackOffice' control panel and see your new pre-order booking.

A few minutes later, both your test customer and the restaurant will receive a confirmation email, similar to the below image. The party organiser will then have a copy for their records, and you at the restaurant, will have a copy, which we strongly advise you that you should save as an emergency back-up of your own, in case of an unexpected or unforeseen problem, such as access to the internet, when you need to make last minute print-outs or PartyPreOrder downtime.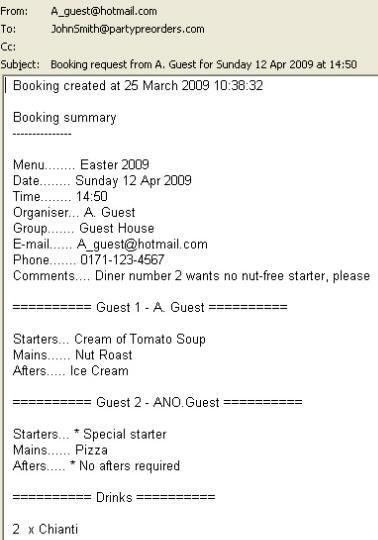 You are now ready to see your new pre-order, produce individual tents cards, kitchen tickets, Front of House summaries, etc., etc..