Welcome to Party Pre-Orders
Party Pre-Orders is a unique online catering system – Inspired an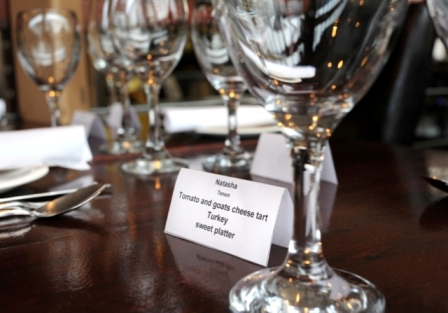 d tested by well-established and respected restaurateurs, it simply automates the process of pre-ordering meals.
The concept was designed by IT professionals to not only save you both time & money, but also to further enhance your reputation by taking the chaos out of catering for large parties.

Our bespoke system is so simple to set-up and after your own first 100 pre-orders diners free-of-charge, you only pay for what you use and at just 15p (plus VAT) thereafter - Plus no monthly or yearly rolling contracts, in fact no obligations whatsoever, except for what you use...
Our no-strings free trial simply gives you the amazing opportunity to discover how easy it is to increase both your efficiency and more importantly your business's profitability!

How long will it take to set-up?

Less than 15 minutes from registration to producing your first online pre-order!
How much does it cost?

You only pay for what you use - Just 15p per PartyPreOrder Diner! AND, 'Why Not Try Before You Buy'? We are giving you, your First 100 Diners, absolutely FREE OF CHARGE! So why not come & discover the brilliant benefits for you from a brilliant catering innovation and probably one of the best trade decisions you could ever make…
When it comes to hassle-free catering, why make a meal of it, when you can Party Pre-Order it! And with PartyPreOrders on your side, you'll be better prepared to stay ahead of the rest.